Ross Peters leaves to star in "Keeping Up with the Kardashians" [Satire]
In a career move that many saw coming a mile away, upper school principal Ross Peters announced that he will be leaving his post for a leading role in the reality TV phenomenon "Keeping up with the Kardashians."
"It probably won't be this easy to get interviews with me in the future," Peters said. "But seriously, would you like an autograph now?"
Peters credits his budding stardom to both his close friendship with the Kardashian family and his own unique personality.
"Yes, I did launch Kendall's modeling career," he revealed. "And Kris and I have always been joined at the hip. But I think what really made me a candidate for the show is the spicy attitude I'll bring to the big screen. I literally live and breathe drama."
Faculty members who know Peters well are unsurprised by his impending fame.
"Frankly, I would be a little worried if Ross wasn't going to be a celebrity," said history teacher Dave Drake. "He's made for the spotlight, and I know he'll rock the classic Kardashian smoky eye makeup like nobody's business."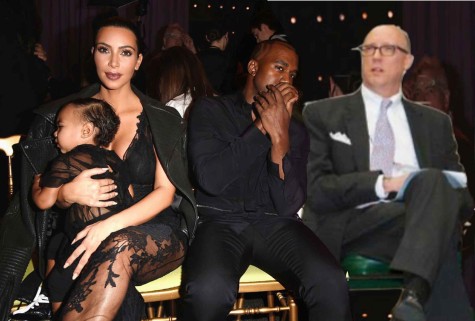 This won't be the only change coming to the principal's current look.
"I will be following in Kim's footsteps and going bleached blond," Peter's explained. "Needless to say, it will be shocking."
The soon-to-be star also let his interviewer in on some of his plans for the upcoming season.
"I know I'll be having some conflicts with Scott Disick, and honestly there will probably be a stand-off," he said. "But Kanye and I are like brothers. We're actually collaborating on an album."
Though sure of Peters' future success, many wonder how he will apply his experience as a high school administrator to his new career.
"All I have to say to that is one word: community," Peters explained. "Wait, no, actually two words: beloved community."
When asked to elaborate, the educator-turned-celebrity revealed that, in the coming season, "Keeping up with the Kardashians" will feature a lot more blanket-making and rain barrel-painting than in previous years.
"Just picture us on the cover of Vogue-Kim clad only in a hand-tied felt blanket, myself in a paint-splattered Givenchy ensemble, sprawled across a newly-completed rain barrel," Peters rhapsodized. "If that doesn't just scream beloved community, then I've learned nothing as a high school principal."