"Noises Off" shines with all-senior cast
This spring on April 11th, 12th, and 13th, the curtain will close on nine seniors' Westminster theatrical experiences with the performances of the play "Noises Off." Unique for its completely senior cast (exempting understudies, who will perform in a separate show on April 13th), "Noises Off" will be full of laughs, puns and certainly a few tears as the actors perform in Kellett Theatre for the final time.
"Noises Off" is a comedic "play-within-a-play" that mocks the dynamics that can occur between actors off-stage.
"Basically, it's about the backstage madness of a group of American actors putting on a British play," said senior cast member and Westminster Players co-president Dorothy Reeves. "Of course, nothing goes according to plan due to the larger-than-life personalities of the characters."
The cast members ardently extol the multiple virtues of "Noises Off."
"It's a pretty bang-filled show," said senior cast member Matthew Greene. "One minute someone's talking about sardines, the next minute the director's yelling cut, the next minute the alcoholic burglar is missing his cue, and the next minute someone is falling down a staircase. It's pretty whacky."
The April performances will represent the bittersweet culmination of the class of 2013's Westminster theater experiences. "I've been extremely involved in Westminster's theatre department since 6th Grade. Since then I've acted in, student directed, or worked on tech crew for all but three productions Westminster has put on," said senior cast member and Westminster Players co-president Henry Quillian. "With Westminster theater playing such an integral part of my life for the past seven years, it's odd to see it all coming to a close. I have a feeling that all of us in the cast will remember Kellett Theater and the time we've spent in there with extremely fond memories."
"I've been in plays and musicals at Westminster since the 5th grade, and I am honestly depressed that the journey is coming to an end," said Kamath. "I've spent so much time with my fellow actors over the years that we've become this well-knit family who loves celebrating the stage! I hate thinking that if I do shows in college, they won't be taking any final bows with me.
Above all, the seniors stress the importance of the student body's support of their final endeavors as Westminster Stage Cats. "I could not ask for a better play or cast for my final show at Westminster," said Quillian. "I can say with no doubts that if anyone misses seeing this show, they will regret it."


About the Contributor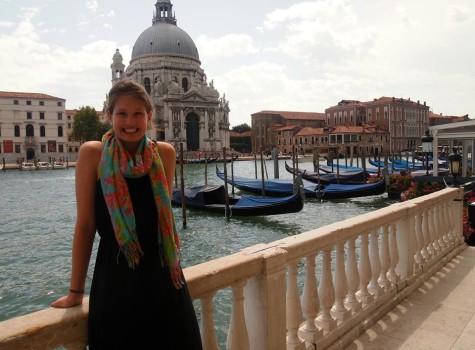 Catherine Benedict, Head Editor
Catherine Benedict is a diminutive senior who has become co-editor-in-chief with the help of excessive force, cajolery, and several six-figure bribes routed...