Senior twins support special needs with wine fundraiser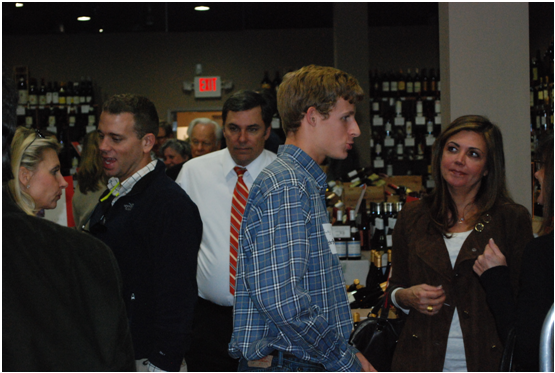 Last year, twin brothers Peter and Cole Bryant, then juniors, held a yard sale to raise money for The Lionheart School, a special needs school in Alpharetta for students with autism. This year, they served wine.
"I talked to people about doing something again, especially because of the support we had last year with the yard sale," said Peter. "My dad actually had the idea of doing a wine tasting. It made a lot of sense."
The Bryants' father owns Sherlock's, a wine store with several locations around Atlanta. Sherlock's had already hosted wine tasting events for The Lionheart School with a great deal of success, so Peter and Cole organized another at their father's Buckhead store. They set the date for Oct. 20 and e-mailed online invitations to a long list of prospective guests.
Lionheart, a nonprofit organization, was created on the principle of individualized education for every student who attends the school and works to provide an ideal environment for children with autism. It is a school that emphasizes learning in relationships, abstract critical thinking, problem solving, and social cognition, and relies heavily on the families of the students for support.
While the Bryants' father provided the wine and the venue for the event, Peter and Cole arranged all the details. Lionheart director of operations Mary Ulich set up a table at the event with information about Lionheart and the different ways to donate to the school. Several students from the school were also at the wine tasting. In addition, Douglas Bryant, Peter and Cole's brother, along with Peter and Cole, spoke about their experience with Lionheart, what they were trying to do for the school, and why they wanted to help. Peter told attendees a story that began last year, when Cole and Peter created the Douglas Bryant Jr. Fund at Lionheart, in honor of their older brother.
"I saw the difference that Lionheart made for my brother," said senior Peter Bryant. "So I wanted to work to allow other students to have that as well."
The Bryants' older brother Douglas has autism and attended The Lionheart School for ten years. The yard sale was the first fundraising event that they held. Friends, family, and neighbors donated various items, which were sold for a total of $11,000. The funds raised in the yard sale were matched by an anonymous donor, taking the total amount of money donated to the school to over $21,000.
The money went toward purchasing equipment for the school's occupational therapy program, a program the Bryants wanted to support because of its impact on their brother.
"Douglas became much better at handling the crazy sensory input his autism causes," said Peter.
Such programs are, however, expensive, which led the Bryants to their mission for this year's fundraiser.
"Lionheart is almost twice as expensive as education here at Westminster," said Peter. "So we were supporting scholarships this year, and we were trying to do it through a program called GOAL."
GOAL, or Greater Opportunities for Access to Learning, is a program in Georgia that grants income tax credits in exchange for donations to the program. It allows participants to redirect a portion of their state taxes toward scholarships at a private school of their choice.
Through GOAL and regular donations, the wine tasting raised over $12,500 for scholarships at The Lionheart School.
"More than anything else, we wanted to help because of what Lionheart was able to do for our brother," said Cole, "and we just wanted to be able to give back to that cause."
About the Contributor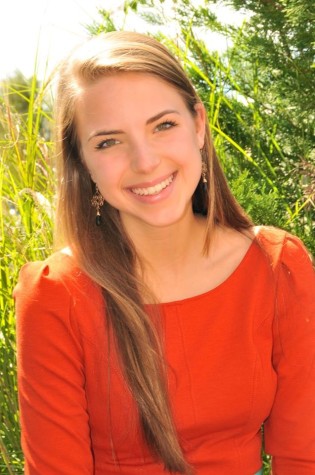 Hannah Gay, Head Editor
Hannah has been with the Bi-Line since freshman year as a writer and a news section editor. She plays Varsity and club soccer with Concorde Fire, and does...