Spotlight on new Upper School faculty
This August, Westminster welcomed 12 new members to the Upper School faculty. Having taught and lived around the country, these teachers found themselves immersed in a new culture and environment, becoming first-hand witnesses and participants of the Wildcat Way. 
A new addition to the English department, Kira Reid has taught high schoolers for over 22 years in the Atlanta area, from Douglas to Rockdale County. As an educator, seeing the growth of her students excites her best. 
"I am looking forward to the safe environment created within the classroom, as well as witnessing students embracing themselves genuinely and coming into their own," said Reid.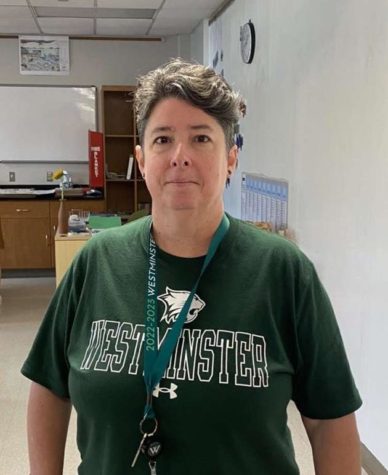 When she is not writing and dissecting works of literature, you can find her jamming out to R&B music, as well as custom-making and designing T-shirts.
Kathleen Bukowski, one of our new learning strategists, has been teaching for almost 30 years. She previously taught at St. Francis, an independent school in Connecticut, and Marist here in Atlanta. 
Her hope is to get to know more people around the Westminster community, especially the Neurodiversity Affinity Group. 
"As a learning strategist I am here for every person at this school," said Bukowski. "I want everyone to feel welcome in coming to me and asking questions."
In her free time, you can find her baking sweet treats like cookies and cupcakes, participating in photography, and spending time with her family.  
Claudia Stillwagon is one of the new science teachers at the Upper School. Before Westminster, Stillwagon taught chemistry in New Orleans for 14 years. 
She describes her experience at Westminster as positive so far and is excited about getting to know and teaching her students. 
"I am looking forward to creating relationships with more students, going to more community-based things such as football games and the play, and overall seeing how kids are involved," said Stillwagon. 
  When she is not teaching students the "magic of chemistry," you can find her working on WagonWheel Designs, her personalization business where she embroiders and designs cups. 
Joli Wu is an Upper School Orchestra teacher who started as a resident tutor at Havard, where she pursued her love for music. Shortly after, she arrived in Atlanta and found herself drawn to the Westminster area. 
Wu's favorite thing about Westminster is the energy and can-do spirit of the students. 
"I want to encourage students to play to the best of their ability while fostering a lifelong passion for music," said Wu. 
When she is not constructing melodies, you can find her trying out a new restaurant or going on hikes, and she would love to continue traveling the world. 
Another musical addition to the faculty is Brianna Slone. Before arriving at Westminster, she taught for three years in Cobb County and at Georgia State University. Slone currently conducts the wind ensemble at Emory University. 
As someone who works with the Lower, Middle, and Upper School, Slone states that she loves the sense of community Westminster offers and feels abundantly grateful to work with such genuine and talented staff and students. 
"I actually have a note on my phone that's called 'Amazing Things About Westminster' that gets added to daily," said Slone.
When she is not working with students and adults of all levels of skill and instruments, you can find her at the local library, reading a good book. 
An Atlanta native, Jamie Maxey is a new math teacher at Westminster. As someone new to the Westminster community, Maxey states that she is appreciative of how helpful everyone is and is learning to adjust to the schedule each day. 
"Everyone is kind and welcoming," said Maxey. "I am looking forward to becoming a part of the Westminster community." 
When she is not breaking down numbers, Maxey spends her free time outdoors or enjoying athletics, whether that be watching or playing sports. 
Beginning her 22nd year of teaching, Janine Perry is a biology teacher who has taught and studied all around. Perry has taught at schools in Texas, North Carolina, and Oklahoma as well as participated in field studies in Thailand for two years. Perry claims that she is looking forward to exploring Atlanta, experiencing all four seasons, and making new friendships.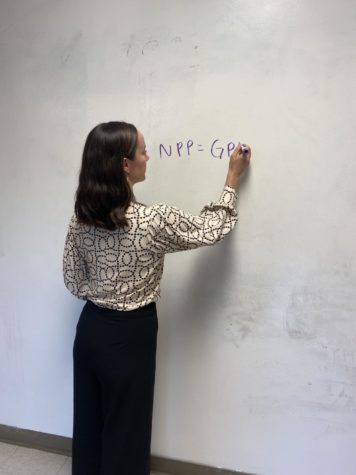 "So far, my favorite thing about Westminster is the community," said Perry. "Everyone has been super welcoming and there's been a lot of fun events and good people."
In her free time, you can find Perry getting outdoors to train and play with her dog, hanging out with friends, and camping. 
Originally from Richmond, Virginia, Caitlin Wilson attended school in Iceland for graduate school and lived there for 12 years before moving to Atlanta. Wilson teaches environmental studies here, and her favorite thing about Westminster is the kind and welcoming attitude of all of her students. 
"Teaching has been great so far," said Wilson. "The one thing I'm still adjusting to is how students say thank you at the end of class. It's so nice and not something you hear in other schools." 
Wilson's favorite hobbies include traveling and gardening. She is actually married to an Icelander and can speak Icelandic as well. 
According to the responses of Westminster's newest teachers, the semester is off to a great start, and they can't wait to take on the new year.
Other new faculty members that the Westminster Upper School community happily welcomes include physics teacher Caleb Boone, biology teacher Zeena Ammar, physics teacher Marcella Linahan, and Spanish teacher Nicole D'Antonio.
Edited by Kelley Lu