Kendrick, Young Thug, and Kanye: Rap music year in review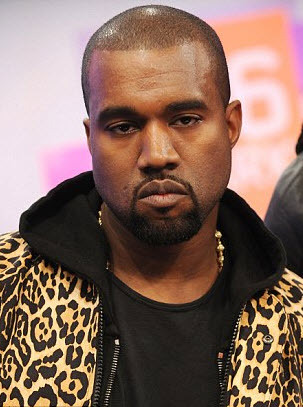 The rap industry has been at the forefront of a number of cultural movements since its inception in the 1970s. The 1980s saw the beginnings of "gangsta rap" with the popular NWA group, while the 1990s provided one of the first rap rivalries between the West Coast's Tupac Shakur and the East Coast's Notorious B.I.G., along with Outkast, a duo that popularized Southern hip-hop and incorporated psychedelic funk into their music. The industry has changed significantly since then, but the presence of these former rap moguls has all but deteriorated.
So far, 2015 has seen new albums from popular artists like Kendrick Lamar and Big Sean in addition to some from up-and-coming artists like Young Thug and Meek Mill.
In his album To Pimp a Butterfly, Lamar uses his music to tell a story of modern-day racism, along with stories of the people he grew up around and their struggles with drugs and violence. He accomplishes all of this in 80 minutes spread out over 16 different tracks. Throughout the album, there are multiple "storylines" that are ultimately resolved, among them the excerpts from a spoken word poem that ultimately come together to form a full poem on the final song, titled "Mortal Man." The poem, slowly unfurled, tells the story of Lamar's journey from poverty to fame.
"Abusing my power, full of resentment / Resentment that turned into a deep depression / Found myself screaming in the hotel room / The evils of Lucy was all around me," he said in his song, "Lucy," which refers to a time that he contemplated suicide. The song features a double entendre for Lucifer (telling him to kill himself) and LSD (distorting his view of the world he lives in).
To Pimp a Butterfly is not the only rap album from 2015 to tell the story of fame. Rodeo, the debut album from Travi$ Scott, describes a life of fame in a rodeo. An album dominated by top-notch feature artists (Kanye West, Chief Keef, and Quavo), the story of Rodeo is told over the course of 16 tracks.        The album features sections of narration (by T.I.) followed by sequences of Scott rapping, usually about his rough upbringing and how his work ethic helped him rise to his current position. Although some of his lyrics depict exaggerated details about his life (he tends to rap about how he "made it" by himself, and that he does not owe anybody anything, (when in reality he was discovered and made famous by West). The story that Scott tells interests and engages the listener.
Young Thug, 24, is an Atlanta-based rapper who considers Lil' Wayne his biggest inspiration. However, this relationship turned sour when Wayne took too long to release the next installment in his Carter series, Tha Carter V (due to a dispute between Wayne and Cash Money, the record label that was in charge of distribution of Tha Carter V).
Young Thug decided to take matters into his own hands by making Tha Carter VI mixtape himself, a move that Wayne took as an insult. Although Young Thug stressed that it was simply an act of respect, Wayne could not be convinced. After this, Young Thug changed the name of his mix tape, recorded some new tracks, and released his debut album, Barter 6.
Barter 6 is an impressive album across the board, but what sets it apart is that it was released as an attack on a veteran rapper by a rather obscure artists. What makes Barter 6 so fantastic, similarly to Rodeo, is the lineup of featured artists on the album. Perhaps the most renowned artist featured is Birdman, the owner of the Cash Money label that refused to release Tha Carter V. Birdman and Wayne were once good friends, but with the release of Barter 6, it seems as though that relationship has soured as well.           Barter 6 does not tell a story in the way that Rodeo and To Pimp a Butterfly do,  but rather it tells a collection of individual stories from his life, from his publicized drug use to his more personal romantic life.
These stories do not have the same emotionally powerful impact as Butterfly and Rodeo, but they are fun to listen to and have intriguing stories (expectation versus reality of one's hero, in this case Wayne) behind their creation.
Keeping in line with rancor between rappers, perhaps the most popular altercation began late in the summer and has yet to be fully resolved. Meek Mill, a generally unknown name until this past summer, and Drake began their relationship on a strong note. Drake agreed to feature on Mill's album, Dreams Worth More than Money, and together they created the very popular song "R.I.C.O." The album, with a number of songs popular enough to receive airplay, was excellently received.
In addition to featuring on Mill's album, Drake also appeared on Future's DS2 album, which would not have been a problem, except for the fact that Drake publicly told people to listen to Future's new album but made no mention of Mill's album. Mill responded by taking to Twitter and calling out Drake for using a ghostwriter rather than writing his own raps.
Shortly after this, Drake began releasing singles that were purely attacks on Mill, sometimes defending himself on the ghostwriter claim, and other times all-out "roasting" Mill for a lack of both renown and talent. One of these songs was the very popular "Back to Back." After a brief back-and-forth of singles between Mill and Drake, other rappers joined in, usually on the side of Drake. In a rather momentous move, Drake's ghostwriter wrote a remix of "R.I.C.O." in which he, for genuine lack of a better term, "destroys" Mill.
Since then, Drake and Future have teamed up to release a full-length mixtape called What a Time to be Alive. Although it does not mention the acrimony between Mill and Drake, Drake uses multiple songs on the album to further insult Mill.
As the year nears its end, there is one rapper that has yet to release his album, although the release will be soon. The aforementioned Kanye West has been teasing his follow-up to 2013's Yeezus, tentatively titled Swish. Earlier in 2015, West released a handful of singles that span a variety of genres. Among these singles was "All Day," the heaviest and most Yeezus-esque song, but also the most popular.
Since then, West has been very quiet about his album. He hasn't set a firm release date for his album, he has stated that it would drop in 2015. The supposed track list was leaked in July and features  Lamar, Paul McCartney, Kid Cudi, Big Sean, Drake, and Andre 3000, among others. What remains to be seen is whether the album will be well received, but given this  track list, things are looking up for West.