Rocket League: the newest sport at Westminster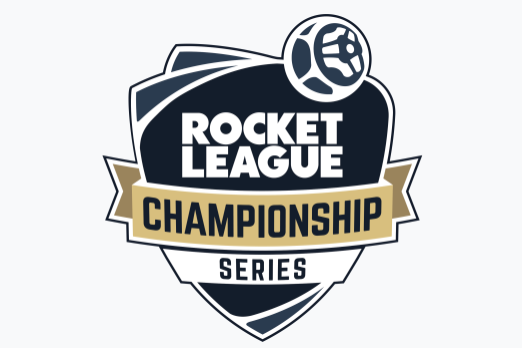 In 2015, video game developer Psyonix released Rocket League, a vehicular soccer game that instantly attracted a faithful base of players. Six years later, as of January 2021, over 40 million people play Rocket League. Described as "soccer, but with rocket-powered cars," Rocket League has up to eight players assigned to each of the two teams, using rocket-powered vehicles to hit a ball into their opponent's goal and score points during the five-minute match. 
Rocket League is one of the many Esports games that has experienced a surge of popularity recently. Some of the other most popular games that people play in competitive global Esports tournaments include League of Legends, Fortnite, and Counter-Strike.
"Esports is a booming industry with hundreds of thousands of people playing and millions of dollars in the purse competing for a shot at winning the title," said Daniel Searl, the head coach of the Westminster Esports team.
Rocket League is one of the two Esports games that is currently recognized by the Georgia High School Association, the other being League of Legends. Other games in the process of being adopted by the GHSA include Madden and FIFA, two popular football and soccer video games, respectively. 
Rocket League gained renown within the Westminster community during fall 2020, as the idea of video games as a GHSA-recognized sport appealed to many students. Not long after the game experienced a surge of popularity, a group of students formed the Rocket League club. With the opportunity to compete against other Georgia high school teams, the Rocket League Club formally turned into Westminster's first Esports team. 
"Last semester, we met every Thursday for games," said sophomore and Rocket League team member John Faussemagne. "However, members can go into the computer lab and practice after school The practices are very laid back. We would also practice at home some. There were almost no scheduled practices, but we are looking to change that depending on everyone's schedule this year." 
Because continued interest has greatly increased the team membership, the team divided into three sub-teams to field more players in competitions against other schools. 
"We compete against local schools such as Pace, AIS, and Lambert, but we also compete online against schools in Florida, Illinois, California, and elsewhere," said junior Michael Irlandez.
Last December, the three-player team fielded by Westminster at the GHSA tournament lost to Lambert, who eventually became the state champions. Additionally, one of the two region teams progressed to the second round of regionals. Despite the limited success in the state tournament, the future looks bright for Westminster's first Esports team.
To prepare for upcoming events, the team focuses on communication as much as they do on gameplay. Similar to live sports, collaboration is essential to the Esports community. With Rocket League, in particular, teammates must be able to communicate about the fast-paced offense, defense, and goalkeeping with one another. 
"People tend to joke about video games and gamers, but Esports athletes have to be in great shape and must be focused for hours while they are playing," said Searl. "Nutrition, health, physical activity, and communication all come into play."
Rocket League requires heavy concentration, as the team often plays up to three hours at a time. Although Esports is relatively new, the massive player network in the United States requires intricate planning to schedule matches in hour-long blocs against other teams.
"The whole system of Esports is organized," said Searl. "You have teams of similar caliber who you match up against, and things fall into place for that competition."
As the head coach of the Rocket League team, Searl is charged with raising the awareness of Esports at Westminster, since many do not know about this opportunity.
"This spring, we are adding more sports to our Esports team," said Searl. "One of them will be Madden and one of them will be FIFA. With these new additions, we are ideally going to attract more members to field more teams in the GHSA tournaments."
Although Rocket League is a relatively new sport compared to others at Westminster, it has proven itself as a viable alternative and addition to in-person sports. With its newfound success, there is no doubt that Esports will continue to thrive within the Westminster community as Madden and FIFA are introduced in the upcoming years. The Esports team is actively seeking students to join the club and urges prospective members to navigate to the third floor of Hawkins Hall and play!