School welcomes new president, Keith Evans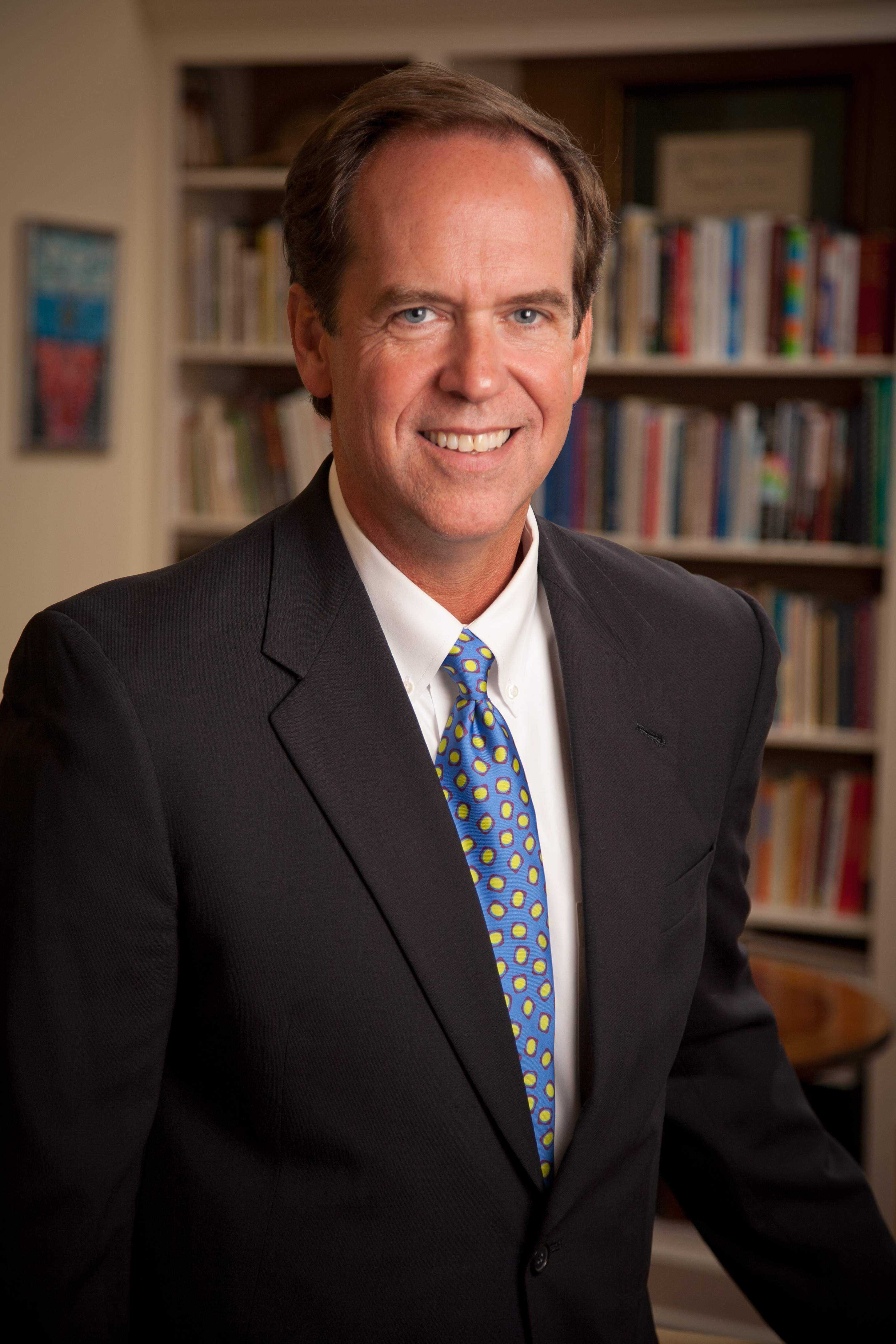 On Aug. 15, Westminster's Board of Trustees and the Presidential Search Committee named Keith Evans the school's fifth president. The announcement marked the end of an eight-month process that began after President Bill Clarkson announced his retirement. He is currently serving his final term as president of the school, after spending 22 successful years on campus.
The board began the search by hiring Carney, Sandoe, and Associates (CS&A), a highly regarded independent-school search firm. The firm, along with the search committee, drew from a pool of gifted leaders, but ultimately saw Mr. Evans as the clear choice for the position. After being unanimously elected as president, Mr. Evans is currently working with Clarkson and the board to prepare for his arrival next year.
"I have known Westminster and many Westminster faculty, staff, alums, and parents for years so I have always followed what the school was doing and where it was having great success," said Evans. "Westminster has a wonderful combination of values and culture, resources in the school and Atlanta, vision for the future and plain determination to continue to be a leader that, taken together, make this a very attractive opportunity. In a world that is changing so quickly, all of these assets will be critical in preparing students to not just respond to change but to take the lead in shaping the future.  Westminster is uniquely positioned to show the way forward – the school's potential is limitless and that makes for an exciting challenge."
"
The challenge is keep an equally sharp focus on the strength and connections in the school community that provide the sense of purpose, the support, the friendships and relationships that make it all worthwhile."
— Keith Evans
Evans has experienced a great deal of success in his career, much of it coming from his recent 14 years as president of The Collegiate School in Richmond, Virginia. There, he focused his attention on furthering the resources and curriculum of the school, while also overseeing its technological advancement.
His passion for working in the educational field stems from his time spent as an undergraduate student at Davidson College and later from his studies at the McCallie School in Chattanooga, Tennessee.
"As I was completing my undergraduate degree at Davidson, I began to think about teaching as a possible career.  I had spent time working with high school students in a variety of settings during my college years and it seemed like a natural field to explore," said Evans.  "The minute I arrived at McCallie as a teacher and coach, I was hooked.
"The chance to continue learning for a living, share that intellectual journey with students and be involved in so many other things I loved – especially athletics – was irresistible. There were also those parts of school still to discover that were not a big part of my experience as a student – music, theater, visual arts, technology and others.  I have really enjoyed becoming a student again in these areas and have developed a great sense of respect for the diversity of interests and talents that come together in a great school."
Students at Collegiate appreciate Evans's drive to create a diverse and encouraging community for the school.
"We love Mr. Evans. He brings the community so close and makes us as tight-knit as we are," said Collegiate senior Toddy Evans. "He always knows what to do; he is the reason for Collegiate's growth over my 13 years here."
In addition to his experience as a leader of a school, Evans's passions also shine through his love for teaching.  At Collegiate, his courses spanned from psychology to a senior seminar focused on the role of neuroscience in the legal and justice systems.
"Over time, the courses I have taught reflect how my ideas about teaching and learning have changed from single discipline classes to interdisciplinary courses in ethics, economics, and government and, most recently, neuroscience and public policy," said Evans.  "I have always appreciated the way that working in education encourages – and pushes – each of us to keep growing alongside our students."
Evans's forward-thinking approach is also evident in his recognition of the importance of maintaining a degree of tradition while also incorporating technology into the school environment.
"Schools everywhere are rightly thinking about how to incorporate technology into learning, reach out into their communities and around the world, and expand and adapt their curricula – among many other things," said Evans. "All of these are worthwhile and important initiatives.  The challenge is to keep an equally sharp focus on the strength and connections in the school community that provide the sense of purpose, the support, the friendships and relationships that make it all worthwhile.  It is a balancing act that is made far easier when you start out with a great sense of tradition and commitment to celebrating each other's successes."
As Evans is finishing his final year at Collegiate, he looks forward to beginning his first year at Westminster. While both he and the school are going through serious periods of transition, his consistent vision will prove to be valuable. Evans's depth of experience has given him a great degree of insight into the values that a successful community must integrate.
"I don't think there is any substitute for everyone in a school community having high expectations of each other, whether that is in our commitment to excel academically, athletically, or artistically or in our values and how we all conduct ourselves," he said. "These expectations have to include everyone, too. If each person, regardless of his or her role in the school, believes that being a role model is essential, that can be a tremendous source of motivation and inspiration. Occasionally, we will all make mistakes, but there is nothing as powerful as expecting the best from ourselves and others."