Summer Programs Offer New Perspectives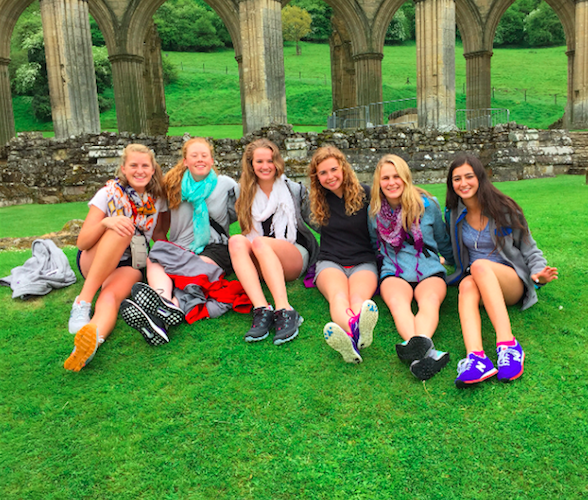 Whether it was snorkeling in Hawaii, climbing the Great Wall of China, or swimming with children at the summer camp, Westminster students filled up their summer with various fun and exciting programs that our school provided. With so many programs offered, many students took advantage of these amazing opportunities and had a fun-filled summer.
         One of the popular summer programs that many students participated in on campus was Anímate. Anímate is a summer camp for elementary school kids, partnered with La Amisdad, an after school program for Hispanic children. Westminster students were counselors to the children, and participated in all kinds of fun activities with the kids. For the first half of the day, the kids did school related work, such as math and reading. During this time, the counselors helped the kids with their addition, multiplication, reading, writing, vocabulary, grammar, and much more. For the second half of the day, the counselors accompanied the children for fun activities, such as going to the pool at the summer camp, reading storybooks at the elementary school library, and making art projects. The kids also had art and music classes, and even learned how to knit.
        "I loved bonding with the kids and just having fun with them over the weeks we were together," said freshman Sophie Mueller, who participated in Anímate for the first time this past summer.
         "My favorite part was when the kids put on a show for all their families, the counselors, and the teachers," said senior Laura Schramm, who has been a part of Anímate for the past three summers.
         Odyssey is an educational non-profit organization partnered with the Atlanta Public Schools to serve students coming from economically troubled families. Westminster students got the chance to volunteer on campus, where they were somewhat like counselors. Similar to Anímate, the first half of the day was spent in a classroom, and the second half of the day was filled with fun activities, where Westminster students accompanied the kids.
         "My favorite part was getting to form a strong emotional bond with the kids in the program because they look up to you as role models," said freshman Mikaela Sanders. "It was a great leadership opportunity and a gave me a chance to take charge."
         Another Westminster summer program was Marine Biology. For this program, students spent two weeks on campus, where Mr. Vuckovic taught them about marine biology in a way similar to any other summer school class. Afterwards, they spent two weeks in Hawaii, doing interesting activities such as going on hikes, snorkeling, and writing in their journal. Students updated their journal daily, including information about the ecosystems, reefs, and animals that they experienced.
         "My favorite part was when we climbed to the top of Haleakala on Maui," said junior Joseph Wargo. "There was a great view, there was snow at the top, and we all watched the sunset."
         The annual China trip that has been active since 2013 was another compelling off campus program that Westminster had to offer this past summer. During this program, students traveled to China to participate in multiple activities. Since this was an exchange program, during the year students from China traveled to America and stayed with Westminster families (East to West), and over the summer, Westminster students stayed with those families in China (West to East). There were three parts to the China trip. During the first part, students took Chinese culture classes such as painting, calligraphy, and martial arts with students at Beijing No. 101 High School, which is Westminster's sister school. They also gave presentations, saw classrooms, and studied other aspects of Chinese culture. The second part of the trip was visiting historical sights, including the Forbidden City, the Summer Palace, Tiananmen Square, and of course, the Great Wall of China. The third part of the trip was watching Chinese shows like acrobatics, an important part of Chinese art. Students also got some time to go shopping, where they practiced their Chinese speaking skills and even learned how to bargain.
         "I love the very nice connections the Westminster students and Beijing students have developed," said high school Chinese teacher Lily Liu. "Both groups love to be with one another, and there aren't any language or culture barriers that get in the way."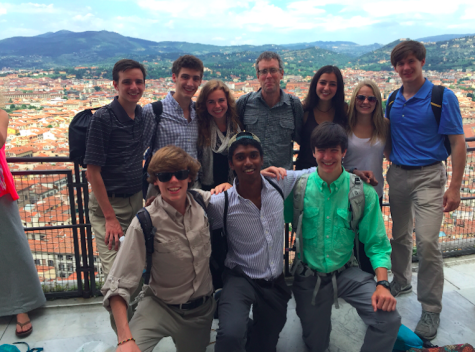 36 current seniors participated in the Running Through History program, run by upper school history teacher and cross-country coach Joe Tribble. First, the students took a history course throughout the year and then spent the month of June traveling to seven countries in Europe, such as England, France, Germany, and others to view the sites they learned about in class. They integrated running by going on runs while in the different countries.
          Senior Ariane Fong traveled to Germany for one month over the summer as a part of Experiment in International Living. She spent her time with a host family, where she went to school with her host sister, and in hostels. She learned about youth contemporary culture, volunteered on an organic farm, and spent time exploring the city.
         "The program was interesting because it gave you the opportunity to be immersed in the city, rather than viewing it as a tourist," said Fong.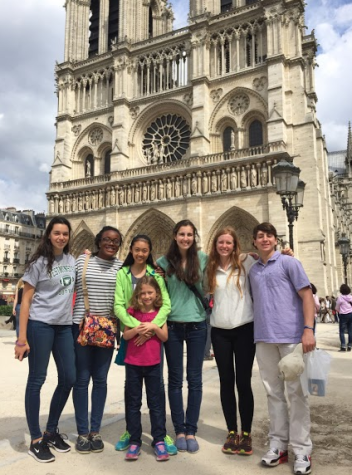 The France trip was also an off campus program, where students traveled to Strasbourg, Colmar, Metz, Haute, and Koenigsbourg and stayed with host families. They went to school in France, and took theatre, art, cooking, history, culture and international relations classes. Students also spent a few days in Paris viewing the sights, at one point having to act as tour guides and presenting a certain famous site to the rest of the group in French.
         With so many summer programs to choose from, Westminster students were bound to find one that they loved. Many students who participated in one recommended that everyone should try it out because of the great experiences and memories they got to create and be a part of.