Histruggling: My Guide to Historical Fiction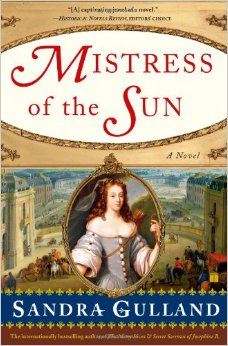 Historical fiction is often popularized in short bursts, from The Book Thief by Markus Zusak—which, by the way, is a beautiful and emotionally destructive book, to Ken Follett's many novels (I would particularly recommend The Pillars of the Earth and A Dangerous Fortune) and the slew of Philippa Gregory. However, there are many other great historical novels that take a little more digging to find.
Although many historical fiction novels turn into overdramatic royal conflicts, clichéd spy stories, or strangely executed bodice-rippers, in my opinion the other books—the good ones—can't be beat. Although few of these are truly life-changing or the kind of book that causes you to think deeply after you're finished, they are a mix of fun and dark, but always captivating and well-constructed. Here is a list of my favorites (organized by time period, earliest to latest), a collection that spans many times and peoples and should hopefully give everybody an exciting choice to read this winter.
1. Mistress of Rome by Kate Quinn: Set in Ancient Rome, this book follows the story of Thea, a Judean slave girl who competes with her petty, vicious mistress, Lepida Pollida, for the love of Arius the Barbarian, a famous gladiator. When Lepida rips the lovers from each other, Thea becomes a well-known singer and attracts alluring but dangerous Emperor Domitian. With a darker and more unstable mind than Thea first imagined, Domitian almost destroys his lover, but when Thea decides to fight for the people she loves, not even the Emperor can hold her back. This book is one of my favorites set in Ancient Rome; it balances the described decadence of the time with captivating characters and a well-woven plot, hurtling toward a simultaneously surprising and obvious end.
2. Mistress of the Sun by Sandra Gulland: Although Gulland also wrote a trilogy about Josephine Bonaparte, Mistress of the Sun is my favorite novel of hers. Louise de la Vallière, a unique young French girl, sees a white stallion and decides that she loves him, utilizing old magic to make him hers. Although this action is a manifestation of the flighty passions of her youth, it changes her life forever. Eventually, a penniless Louise arrives at the Court of the Sun King and falls in love with him. She goes on to bear King Louis four children and is made his official mistress for a long time. However, when her glamorous friend, Françoise-Athénaîs, marquise de Montespan, captures the lust of the king, intrigue becomes torturous love and suffering as the three lovers dance around each other's hearts, magic binding them together and tearing them apart. I would recommend this book if you enjoy a love story, sumptuous stories of a royal European court, or the dusting of magic around the edges of a realistic story.
3. Between Shades of Gray by Ruta Sepetys: Although the Holocaust deserves the spotlight it receives, there are other aspects of World War II that remain less thoroughly explored. Between Shades of Gray follows Lina Vilkas, a fifteen-year-old girl deported from Lithuania by the Stalinist movement. We have all heard stories of great tribulations and triumphs in Auschwitz, Treblinka, Dachau, and Buchenwald, but Sepetys introduces us to other horrors. Although Lina is forced to endure humiliation, starvation, and hatred, she constantly puts her younger brother Jonas and her mother Elena first, demonstrating the power of human sacrifice and the goodness that can remain even when chaos and evil reign all around. Additionally, Lina keeps humanity alive through her art, stubbornly resistant to believe that she is animalistic, as her captors think. I would recommend this book to anyone who loves novels set during the Second World War and want a viewpoint on it different than ones they have read before.
And some other recommendations:
1. I, Claudius by Robert Graves
2. Cleopatra's Daughter by Michelle Moran
3. Year of Wonders: A Novel of the Plague by Geraldine Brooks
4. The Scarlet Contessa by Jeanne Kalogridis
5. Romola by George Eliot
6. Wolf Hall by Hilary Mantel
7. I, Elizabeth by Rosalind Miles
8. The French Lieutenant's Woman by John Fowles
9. The Shoemaker's Wife by Adriana Trigiani
10. City of Women by David Gillham