Venerating verse to bring back poetry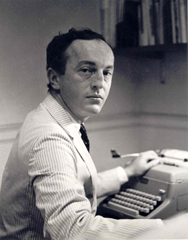 As exams approach, I know that the main things keeping me sane are the little pockets of respite I manage to sneak in—watching half of my favorite TV show, going on a quick run, or just sharing a laugh with my sisters at the dinner table. Although I am a passionate reader, I find that if I indulge my love for books, I spend more time reading than studying. In the spirit of trying to ace those midterms, here are some of my favorite poems that will be equally pleasurable to read but much less time-consuming.
1. "He Wishes for the Cloths of Heaven" by William Butler Yeats: Yeats, along with James Joyce, is one of my favorite Irish writers. I'm a huge fan of almost anything Yeats, from his Irish nationalist play Cathleen ni Houlihan to his poem The Second Coming. However, this short, sweet love poem is perfect to read when you are tired, upset, or maybe feel as if your work isn't being validated. Yeats' gorgeous symbolism of the "cloths of heaven" as the narrator's love for the addressed person will remain in your mind for a long time, as will the lulling, gentle quality of the poem. Although Yeats is known for his politics and Irish nationalism as much as for his literary work, this poem reminds us that first and foremost, Yeats is a brilliant poet with the power to move readers through careful, tender crafting of language.
2. "Do Not Stand at my Grave and Weep" by Mary Elizabeth Frye: Frye, a woman without a formal education, wrote this poem, her first, on a brown grocery bag. Despite the work's surprising origins, the poem is a beautiful representation of living on after death. Although an often-used theme, the idea of life after death continues to fascinate, and no one peruses it more beautifully than Frye in this short, spontaneous gem. Frye uses repetition and rhyme to bestow upon the poem a placid rhythm that elevates the overall meaning. I would recommend this poem to anyone who has suffered, especially due to the loss of a loved one, and wants some uplifting.
3. "Whoso List to Hunt" by Thomas Wyatt: If anyone else is an Anglophile/history nerd like I am, you'll love this poem written presumably for Anne Boleyn, the beheaded second wife of Henry VIII, by her childhood friend and ardent admirer Sir Thomas Wyatt. "Whoso List to Hunt" describes the speaker's unrequited love and inability to possess a woman who is "Caesar's," or the king's. Historically fascinating and also a compelling read peppered by masterful allusions, it is definitely one of my favorite British poems.
4. "Love Is Not All" by Edna St. Vincent Millay: In recent decades poetry has taken a turn toward free verse, and some critics have gone so far as to scorn form and tradition. In my opinion, there is real validity in returning to some form, whether it be reading villanelles and sestinas or valuing iambic pentameter. In particular, Millay is a master of the sonnet, and I particularly love "Love Is Not All," which struck a chord in me as early as middle school and has not stopped being one of my favorite poems since. A sonnet is traditionally centered on love, and in Millay's piece, the simplicity and ease with which the lines read prove that the form, rather than constricting Millay, actually allows her style to flourish. I love this poem for its ambiguous, thought-provoking questions about love's importance in relation to physical need. And trust me, once you read "Love Is Not All," you will be forever hooked on Millay in general!
5.  "The Plough of Time" by Lawrence Ferlinghetti: If you're looking for a fantastic American poet of the twentieth century slightly less over-read than, for instance, his friend Allan Ginsberg, look no further than Ferlinghetti. Although he did not classify himself as a Beat poet, he took part in the Beat poets' circles. "The Plough of Time" uses repetition and nature-based beauty to illustrate humanity on earth. The phrases, deceptively simple, clutch as the readers' heartstrings as Ferlinghetti brings to life an alluring mix of celestial and intimately human. I recommend this poem to anyone who is in need of a little more beauty in their lives.
6.  "since feeling" by e.e. cummings: Cummings' unique mix of modernism, the avant-garde, and tradition combines with his startling syntax to create what feels like raw beauty. In "since feeling," Cummings applauds human emotion over rationale and expresses the belief that love can only be true if the individuals involved consider feelings rather than thoughts and moreover, that love lives on. Cummings cleverly reflects these meanings in the actual structure of the poem. I strongly recommend this poem (and all of e.e. cummings) to anyone who would like an unconventional but shockingly beautiful love poem.
7. "Walking Around" by Pablo Neruda: Neruda is a master of graphic imagery, and in "Walking Around" he uses well-crafted, unconventional imagery of the darker side of life in order to portray his disgust with the human condition. The poem emphasizes physical decay in conjunction with the degeneration of society due to rampant materialism and focus on the physical. Read this poem if you want to contemplate the danger of the physical side of human existence and enjoy the vividly worded rambling of Neruda.
8. "Annabel Lee" by Edgar Allan Poe: This poem is my absolute favorite in terms of pure beauty and refrain. With the sea as a major symbol, the repetition lulls like the waves themselves. The speaker dreams of perfect love, with the young, deceased girl Annabel Lee representing it. Read "Annabel Lee" to enjoy Poe's dark and intensely emotional thoughts as well as the marriage of the romantic and gothic literary styles.
9.  "Inscription for a War" by A.D. Hope: Although this poem can be read as self-righteous and excessively anti-war, it is also lovely in its nine-line simplicity. If you only have three minutes to relax between studying for two subjects, read this short but thought-provoking piece.
10. "Lana Turner Has Collapsed!" by Frank O'Hara: This poem, probably somewhat autobiographical is a string of narrative in which the speaker goes about his daily life and then hears shocking news and reacts strongly to it. O'Hara uses apostrophe as well as trivial, and therefore intimate, conversation with the addressee, who becomes Lana Turner by the end of the poem; therefore, in comparing himself to Turner at the end, he studies both the difference and similarity between him and a Hollywood celebrity across the country. Read this poem for a bit of fun thinking and a lovely, striking last line.