Departing High School Faculty
After another successful school year, a number of faculty members prepare to say their final goodbyes as they depart from Westminster. Two distinguished faculty members, English teacher Eddie DuPriest and Math teacher Charlotte McGreaham, are retiring, while others seek out new and different opportunities. Regardless of their length of time on campus, each and every faculty member has made a significant impact on the school community, whether in the classroom, or in various other aspects of school life.
DuPriest (above left) joined the Westminster faculty in 1974, at the very beginning of his career as a teacher. After receiving his B.A. at Randolph-Macon College and his Masters in Divinity from Emory University, he began teaching English to seventh-grade boys, later receiving his M.A. from Georgia State in 1980. Since then, he has enjoyed teaching all grade levels from 7-12.
"The joy never stopped, really," said DuPriest. "Teaching The Lord of the Rings to seventh grade boys was great fun. In the 80s, teaching Shakespeare to senior boys, such as Lear, Othello, and Henry IV created wonderful conversation in class. In the 90s, I was finally teaching co-ed classes. The senior girls were incredible, and still are! Later, I taught more modern drama for seniors, and works such as The Catcher in the Rye and Othello for sophomores. Everything worked!" In addition to teaching, DuPriest served as the English department chair from 1983 through 1991. Later, he formed the Girls Varsity Golf team in 1999, and has coached it ever since. He has also served as a College Board representative for over 25 years, sharing his extensive knowledge regarding the AP English Exams with high school students each year.
"As a department chair and a College Board representative, I had the opportunity to work with teachers all over the country, from Seattle to Washington D.C., and everywhere I went, teachers wanted to know about our curriculum and writing program," said DuPriest. "Our program has been nationally renowned—we're good at what we do, but our students make it all happen. I loved my colleagues…but honestly, it's the quality of the student body that brings us back year after year. I will miss my students, our class discussions, and the lively conversations with students at backwork. So much fun!" After 39 years at Westminster, DuPriest retires leaving behind an enormous impact on many generations of Westminster alumni and faculty.
McGreaham (above right) came to Westminster in 1987, after previously teaching at Cross Keys, Marist, and Lassiter High School. She received her B.A. in Mathematics from Vanderbilt University, an M.AT. from Emory University, and an Ed.S. from Georgia State University. She served as an important part of the high school math department, teaching both Pre-calculus/Trigonometry, and AP Calculus AB. Her teaching style was characterized by a clear and direct approach to mathematics, as described by many of her former students. In addition to her contributions to the mathematics department, McGreaham was also heavily involved with student life. She was an important part in the founding of the Westminster Cat Connection, and also sponsored the National Honor Society, a recognition program for high school students across the United States. A member of the Governor's Honors Program selection committee, she aided the student selection process for the prestigious Georgia summer program. She was an integral part of the publication of the Lynx yearbook, serving as one of the faculty advisors, and was also one of the advisors for the High School Math team.
"There are many things I love about being at Westminster, such as the beautiful campus, the performance of Handel's Messiah, the foyer of Pressly when it is decorated for Christmas, the outdoor graduation ceremonies, and the day when my seniors wear their college t-shirts," said McGreaham. "I enjoyed going to work every day and I don't think there's a better place to teach and learn. I loved teaching math, my colleagues, and my students. I always felt supported professionally. Westminster gave me two exciting sabbaticals and the opportunity to attend numerous conferences and workshops for professional development." McGreaham retires after 26 years of dedicated service to the Westminster community.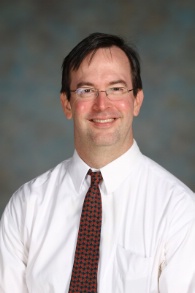 Chris Harrow joined Westminster in 1990, shortly after receiving his B.S. in Mathematics and Philosophy at Emory University (1989), and his M.S. in Mathematics Education at Syracuse University (1990), later receiving his Ed. M in Private School Leadership and Ed.D in Education Administration from the Teachers College at Columbia University (2002). Harrow is known for his engaging and creative approaches to mathematics, as well as his enthusiastic integration of technology into the classroom. His teaching has spanned a wide variety of courses, such as Pre-algebra, AP and Multivariable Calculus, and even Cryptography.
"While my speciality is mathematics, I hope the lessons I shared went deeper into the importance of curiosity and learning, and never, ever giving up no matter what your speciality," said Harrow. "No matter what I tried to teach, the real lessons are what my students take home with them." During his time at Westminster, he also co-wrote a textbook along with colleague Nurfatimah Merchant, Pre-Calculus Transformed. Harrow has dedicated a vast amount of his time outside of the classroom as well—he served as a Math department chair, and was a Boys Grade Chair for the Class of 2013. He was also one of the coaches for both the Junior High and High School Robotics Teams, the Junior High, JV, and Varsity Wrestling teams, and was one of the co-sponsors for the Campus Conservation Corps.
"My favorite parts of my time at Westminster are mostly around my work with students," said Harrow. "Whether with students who could work with some high level mathematics or with students who really didn't like mathematics, I love that at Westminster, students know that it is cool to learn and they generally celebrate when their classmates accomplish something significant." Harrow has received an extensive and distinguished list of awards, including the Presidential Award for Excellence in Mathematics and Science Teaching, the Radio Shack National Teaching Award, and the Edythe May Slyffe Award. He is also a National Board Certified Teacher, and a regular presenter at many regional and national professional meetings.
"I've seen lots in my years at Westminster. I will miss terribly my friends, colleagues, and students, but it is time for me to grow. When you discover within yourself the need to grow, find the right dirt—no matter where it is." After 23 years at Westminster, Harrow will be departing to continue his career at the Hawken School in Cleveland, Ohio, where he will serve as the K-12 Mathematics Department Chair.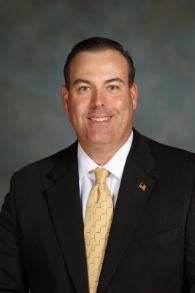 Joseph Koch arrived at Westminster in 1999, after earning a B.A. in Sociology from The Johns Hopkins University, as well as a Masters in Secondary Education from Wagner College. He taught history in the Junior High until 2005, when he left to become Head Football Coach at Savannah Country Day School, after leading a successful football season at Westminster. He resumed teaching at Westminster in 2010, and began teaching History in the High School. Aside from his teaching commitments, he also coached Varsity Football, Varsity Soccer, and was also one of the faculty sponsors of the Fellowship of Christian Athletes. In 2011, he was named Director of Summer School Studies, and actively contributed his time to organizing and managing summer school courses.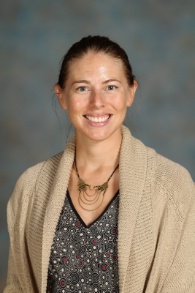 Jennifer Harper joined Westminster in 2005, after receiving her B.S. in Biology from Davidson College, and her Masters in Teaching and Science Education from the University of Virginia. Before Westminster, she taught AP Biology and Environmental Science, and translated her skills in those areas to the Westminster science department. She was also an assistant coach for the JV Girl's Lacrosse team. An avid experiential and environmental enthusiast, she was an active faculty mentor to the Discovery program and the Campus Conservation Corps, and aided the student body's understanding of environmental efficiency.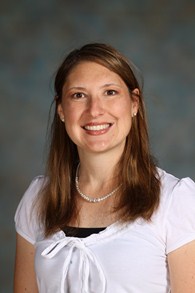 Maureen Miller Elliott joined the Westminster faculty in 2006. After earning her B.S. in Biochemistry and Molecular Biology, a B.A in Mathematics from Gettysburg College, and an M.A.Ed. in Science Education from Wake Forest University, she brought her scientific talents to the Westminster community after teaching at a boarding school. Miller taught both Chemistry and Environmental science, and was an assistant coach for the Varsity Girl's Cross Country team. Backed by her passion for travel, she was also a faculty leader for the Mount Kenya Exchange in 2011. She plans on teaching AP Biology and Chemistry at Eaglecrest High School in Denver, Colorado.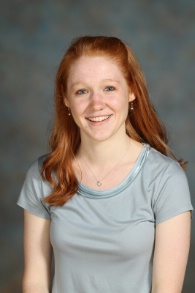 Chelsea Kolff's history with Westminster began when she attended as a student from the seventh grade. After graduating, she attended Princeton and received her B.S. in Ecology and Evolutionary Biology, as well as a certificate in Theater and Dance in 2009. She began teaching Biology that year at Westminster, and eventually taught AP Environmental Science as well. Outside of the classroom, Kolff served as a faculty advisor for the Student Government. In addition, she brought her passion for the arts to be a major contributor for the dance and theater world at Westminster, teaching at the Westminster Summer Theater Intensive, as well as advising the high school theater program and dance club.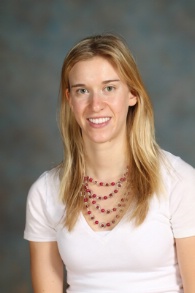 Christine Wight joined Westminster in 2010, after receiving a B.A. in Secondary Education at Washington University in St. Louis, and an M.A. in History at Yale University. She has taught both U.S. History and Modern World to upperclassmen. Wight was as a faculty advisor for the Close Up program, leading high school students on a trip to Washington D.C. In addition, she contributed to the Technology Department serving as a Lead Integration Specialist for the High School. She also coached the high school Varsity Girl's Crew team, guiding the team to the U.S. Rowing Scholastic Nationals in 2012.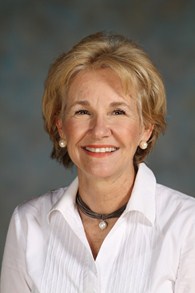 Carol Johnson's history with Westminster is deep rooted, as she is an Alpha Omega graduate from the class of 1969. After earning her Masters of Divinity at Columbia Theological Seminary in 2003, she was ordained in the Presbyterian Church, and served as a minister and volunteer for many homeless and senior citizens She arrived at Westminster in 2008, serving as the Junior High Chaplain and Bible Studies teacher until 2010. She returned for the 2012-2013 school year, teaching alongside Bill Clarkson in the senior New Testament class.