GHSA cancels spring sports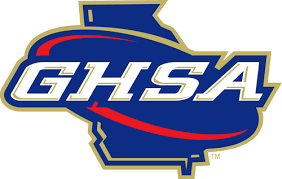 With the arrival of the COVID-19 pandemic across the globe, nearly all facets of life have been affected. With Westminster students participating in remote learning for the last two months of the semester, students have been unable to participate in many of their favorite school-related activities, including extracurriculars and sports. The Georgia High School Association (GHSA) officially cancelled all sports for the spring season on April 2, ending high school sports until the fall at the earliest. For the class of 2020, this cancellation marks their end in high school athletics, a crushing blow to all senior spring sport athletes.
Many of Westminster's spring sport teams had high aspirations for the seasons that had just begun in February and March. 
"Yeah, this year was going to be really special," said Drew Berg, a senior on the varsity baseball team. "We were undefeated on the year, and had a good chance to make a run for the championship. We had a really solid team this year, and it's sad to have to end like that."
The baseball team was 8-0 on the season, and finished ranked 15th in the state of Georgia and 1st in AAA.
The boys soccer team also had championship goals, with a strong senior class led by four-year varsity players Ryan Schaufele and Zander Kassabian. Schaufele had hoped to win a fourth state championship for the team.
"Even though we lost a lot of guys this year, we were really coming on toward the end of the very short season," said Schaufele. "Some new players were stepping up in big ways, and I thought we were looking pretty good. It obviously would've been cool to four-peat, but technically we're still the reigning state champs."
The boys soccer team finished with a 5-1-2 record and were ranked first in AAA. 
The boys and girls tennis teams both seemed geared for championship runs, hoping to avenge their losses from last year. John Guerry, a senior captain and four-year varsity athlete, was disappointed with how the season turned out.
"Man, I was really looking forward to this year," said Guerry. "Finally being that senior leader on the team was an awesome feeling, and the team was really coming together. We had a chance to win it all this year, even with Lovett and Pace still returning really strong teams." 
Sydney Hunter, another four-year varsity athlete, tennis team captain, and two-time state champion hoping to become a three-timer, was also disappointed.
"The entire team and I were working so hard for this year," said Hunter. "Even with all the rain delays and cancellations, we were finding ways to keep working and practicing, and I think all of the hard work was starting to pay off. I'm really sad that those girls don't get to reap the rewards of their grind, and I'm devastated to not be able to have another chance at a championship run."
The varsity track team had a promising start to the year, performing well at their first two meets of the season. 
"Yeah, we were one of the sports to start competing the latest, so we only had two meets before all of the cancellations," said senior and sprint captain Ellie Jackson. Even though our meets started late, we had been practicing and working since the winter, so we were finally getting to go out there and compete, which was a really good feeling. I'm really sad about how the season ended so soon. It just all happened so fast; one day you're practicing for one last championship, the next you're on lockdown."
Unfortunately, many of these seniors will never compete in these sports again, and they never received a final shot at glory. The list of accomplishments these seniors and others have achieved both inside and outside of athletics stretches very long.