Westminster's favorite duo, Ryan Carr and Zach Hanson, off to Emory Baseball
As our days begin to lengthen and the spring sun begins to shine, Americans eagerly anticipate the commencement of baseball season. On Westminster's Harry Lloyd Field, seniors Ryan Carr and Zach Hanson welcome the beginning of the end of their high school careers as they await their collegiate careers together at Emory University.
The two met playing sports on the Westminster playground in first grade and shortly thereafter became close friends. 
"In third grade, I joined Zach at an organization called Buckhead Baseball, which was when we started playing together. Then in fifth and sixth grade, we were on different teams but in the same class at Westminster, so we were still always together," said Carr.
Although they played for the same youth baseball organization, they really got to know each other through school. Their friendship as they know it today began with the start of their Westminster baseball careers in seventh grade.
"We've always hit together throughout high school, and over the past four years, we've spent a lot of time getting our work in together," said Hanson.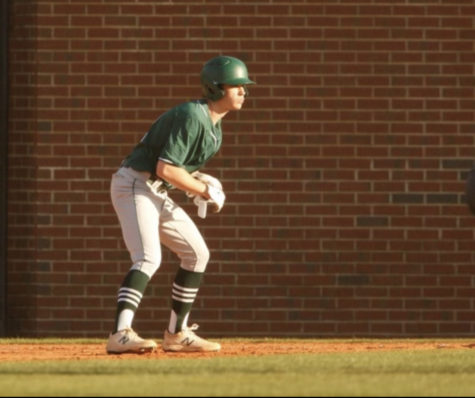 Their morning lifts and weekday games helped lead to two wildly impressive high school baseball careers, and teammates, coaches, and fans alike look up to Carr and Hanson.
"When I think of those two, the first things that come to mind are unselfishness and work ethic," said Coach Doug Boomer. "In Zach's case, he helped us out on the mound for the last couple of years even though we all knew his future was as an infielder, which meant a lot to me. He's also improved greatly since his early high school years, and in his first official game as a senior, he launched an incredible home run to deep center field, leading the offense in the win."
As best friends that intentionally work to sharpen each other's skills, one cannot succeed without the success of the other; for this reason, Carr also boasts an outstanding high school career.
"Ryan toils in the least appreciated and least understood position on the field, taking a lot of beatings in countless games and bullpen sessions," said Boomer. "As pitching coach, I demand a lot out of my catchers, not only as a physical backstop, but as a coach on the field. He has to either call a game himself, or keep up with four dizzying sets of signs from the dugout that change on the fly, all while managing the pitchers and keeping them on their game. Much like Zach, he has worked really hard to build his body over the years and improve all aspects of his game. On offense, he has worked tough at-bats and managed to produce clutch hits regardless of who was pitching against him."
As they built their competitive sides more and more each season, Carr and Hanson became positive that they wanted to play in college.
"I think it's the competitive edge," said Carr. "We've always wanted more than to just play baseball. Zach and I want to win, and we're inspired by players at the college and pro levels because we want to compete at the highest level we can."
"As a kid, most players dream of playing major league baseball, and everyone wants to get to the highest level they can, whether that's making a high school varsity team or playing in the pros," said Hanson. "It's always been a goal of mine to not quit until I'm told I have to."
Confident that college baseball was their next step, Carr and Hanson began the recruiting and decision-making process, a process that was not without its difficulties.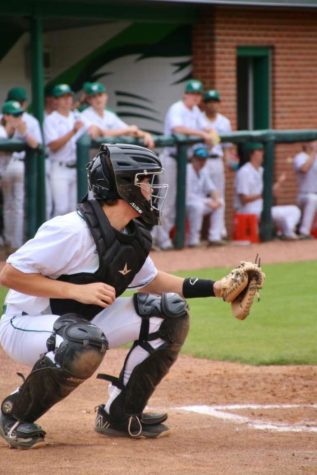 "I really had to pick a school that was a good academic fit," said Carr. "Obviously, stuff goes wrong; you could get injured or maybe end up in a situation where you're not as good at baseball as you think you are, and you're stuck at a school because of it. That said, you also want as much competition and playing time as possible."
Because of this, Carr looked at a lot of schools before settling on Emory. For Hanson, however, Emory became a top option much earlier on.
"I didn't talk to as many schools," said Hanson. "The possibility of going to Emory actually came about after a really strong start to my summer season this year. I was getting hits off of top arms that are going to some of the best schools in the country for baseball. That was when I really knew I could play at the next level. My coach started having college coaches come out to our games, and the Emory coach reached out to me to set up a conversation."
Hanson went on to solidify his plans with Emory after a successful summer showcase and committed in September of 2022, which drew Carr more to the school. Carr did strongly consider other options such as the University of Virginia, but without a guarantee of the college baseball experience he was after, he ended up deciding to attend Emory.
"Emory was the right option," said Carr. "It's a top 20 university with great academics to give us the path we want out of college coupled with a solid baseball program and great networking after we graduate."
"It also matters a lot to us that the coach has already talked to us about having an immediate impact on the team and what our roles would look like," said Hanson. "We both look forward to not only the team and our playing time with the team, but also the community, staying in Atlanta, and having each other and other people we know around."
The boys also received a guarantee from Emory that they would be rooming together during their freshman year, and they're excited to carry their past 11 years of friendship into college. Ultimately, their friendship is what drew Carr to Emory, and after watching lots of Braves' games, having sleepovers, and encouraging each other since lower school, they are sure to continue to better each other through college, both on and off the field.
"We're never competing with each other, but when one of us succeeds, it drives the other one to be better," said Carr. "On the baseball side, I'll admit Zach's a better hitter, and getting to pick his brain about stuff like that and improving myself as a player has been awesome. Also, Zach's trying to make a transition to third base, so as a shortstop, I enjoy helping him out with the infield stuff."
With their commitments complete and their posts out on the Westminster Futures Instagram page, Carr and Hanson are looking forward to what's coming for them. With more intense time commitments and workouts, they are excitedly foreseeing great improvements in their individual games.
"Baseball will become our top priority in college, and I think with more time focused on the sport, we can make some pretty drastic jumps," said Hanson. "Again, I don't want to quit until I'm told I have to, so hopefully, this leads to more avenues in the future."
Emory Baseball lucked out with their newest recruits, and even though there's no crying in baseball, the Westminster community will have a tough time losing such valuable players. Coaches are confident, however, that Carr and Hanson's dedication to their team and their sport will have a ripple effect.
"They have a very positive growth situation going on, and they put their best foot forward every inning of every game. I hope the younger players take notice," said Boomer.
Edited by Neil Dhingra